Kivalliq Region Accommodations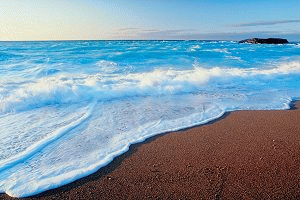 Recent Kivalliq Travel Articles
Kivalliq Overview
This region includes Hudson's Bay and the small Nunavut communities along its shore. Many have stories to tell of their history, and their heritage shines through in the people and even in the rich land they live off of. Visit the Kivalliq region today and explore the rivers and lakes and their resident wildlife for yourself!
The fish are in abundance near this established community, where you will find trout, grayling and arctic char. Locals will also teach you how to play Inuit games, make crafts, and even throat sing!
This is Nunavut's second largest community, and also a major business center for the territory. Many come en-route to fishing, hunting or canoeing destinations, and are blown away by the notoriously cold winds of this inlet!
This is the geographical center of Canada and Nunavut's only island community. Visitors come to Baker Lake for the challenging and stunning canoe trips on its numerous local rivers.
Bird lovers should migrate to this fascinating bird haven where there are two major bird sanctuaries in the vicinity. There are also walrus colonies and wonderful fishing opportunities nearby!
For insight on traditional Inuit life, visit Whale Cove, located on the western coast of Hudson's Bay. This community literally lives off the land, and visitors can participate in the local feasts, square dances and indoor or outdoor games.
Learn about this community's history at the local Thule archeological site, or on the Chesterfield Inlet Historic Trail.
Tangmavik Hotel, Inns North
Esungark Hotel, Inns North
Tavanii Hotel, Inns North

Travel In Nunavut offers a number of methods for boosting your NU accommodations business via the Internet.